In this guide we review the best hikes near Boulder Colorado and explain why each is an amazing and unique experience.
When I first visited Boulder I had no idea why I might do one hike over another hike. I actually had no idea where to begin or what to expect. Not all Boulder hiking trails are equal. It depends what you want to get out of your hikes.
For each of the Boulder hikes we will show you gorgeous photos and videos of the trails and the views. We will give you precise information on what to expect and how to best prepare. Every time I go out I find myself chit-chatting with visitors and answering questions about the ins and outs of the trails. Most beginners and non-locals are unprepared. If you read my guides, that won't be you! You will be an informed hiker hitting the trails running. Check out our hiking checklist to help you with your preparation.
This guide will cover the most popular Boulder hiking trails starting with easy hikes and finishing with the most difficult hikes in Boulder. Alright lets dive into the best hikes in Boulder!
The Ultimate Guide To The Best Boulder Hikes + Hiking Trails

1. Chautauqua Park: Classic Boulder Hiking Trails
Many of the hikes below are accessed by the Chautauqua trailhead.
But lets first touch on the easy trails you can try. When friends or family visit me I start them off at Chautauqua.
The trails that you access from Chautauqua are the best hikes in boulder for beginners. These trails are a perfect starting point for anyone that has mobility issues or if you think your fitness level is not great enough to tackle the more advanced hikes. These trails are also perfect for those that need to take a day to adjust to the higher elevation in Colorado.
The views are stunning. Here you can get up close and personal with the world renown Flatirons while exploring relatively flat trails.
You can do a number of combinations of routes and loops on the trails in and around Chautauqua. I recommend Bluebell/Baird, Bluebell Mesa, McClintock Upper, and Enchanted Mesa trails.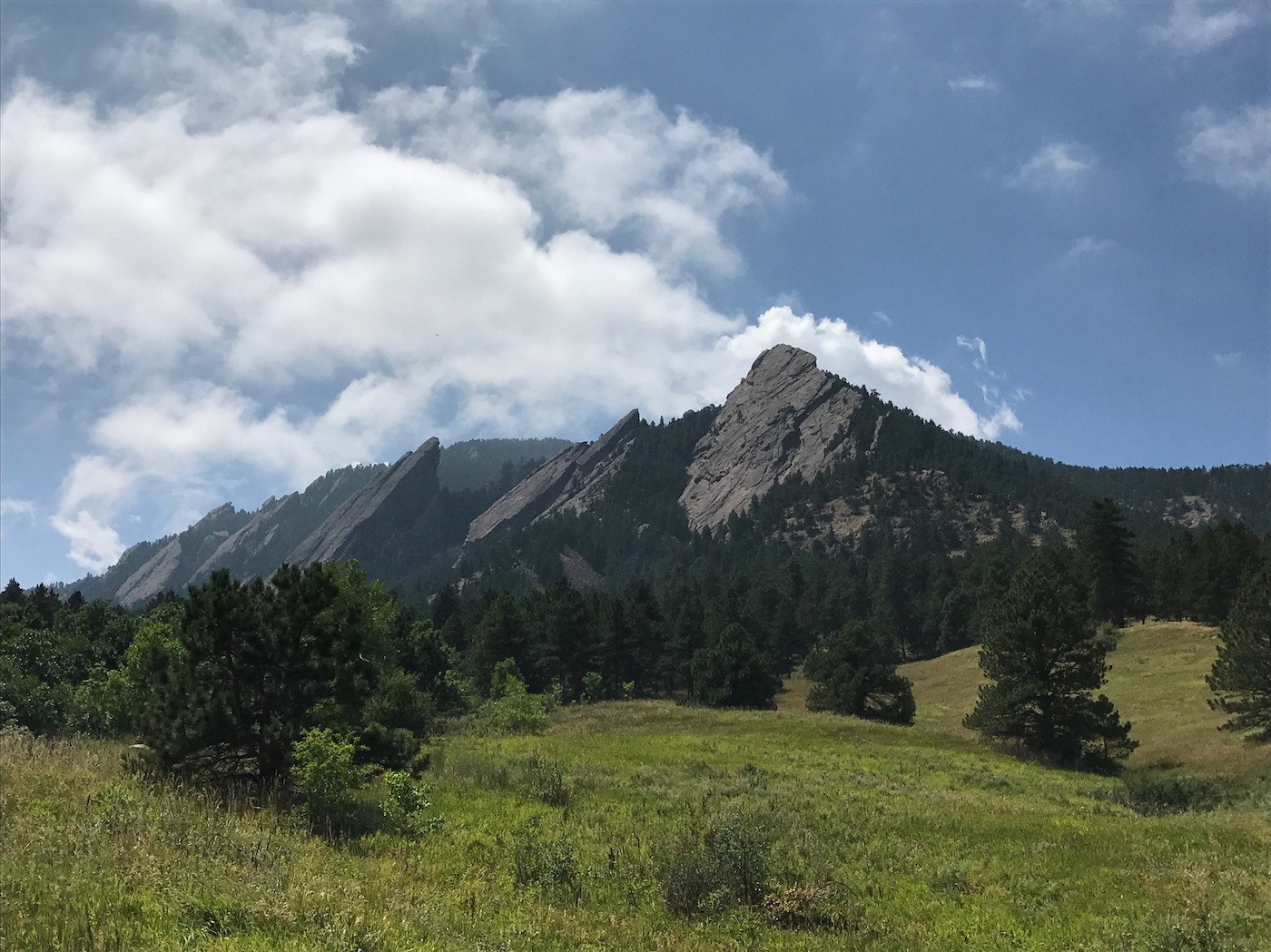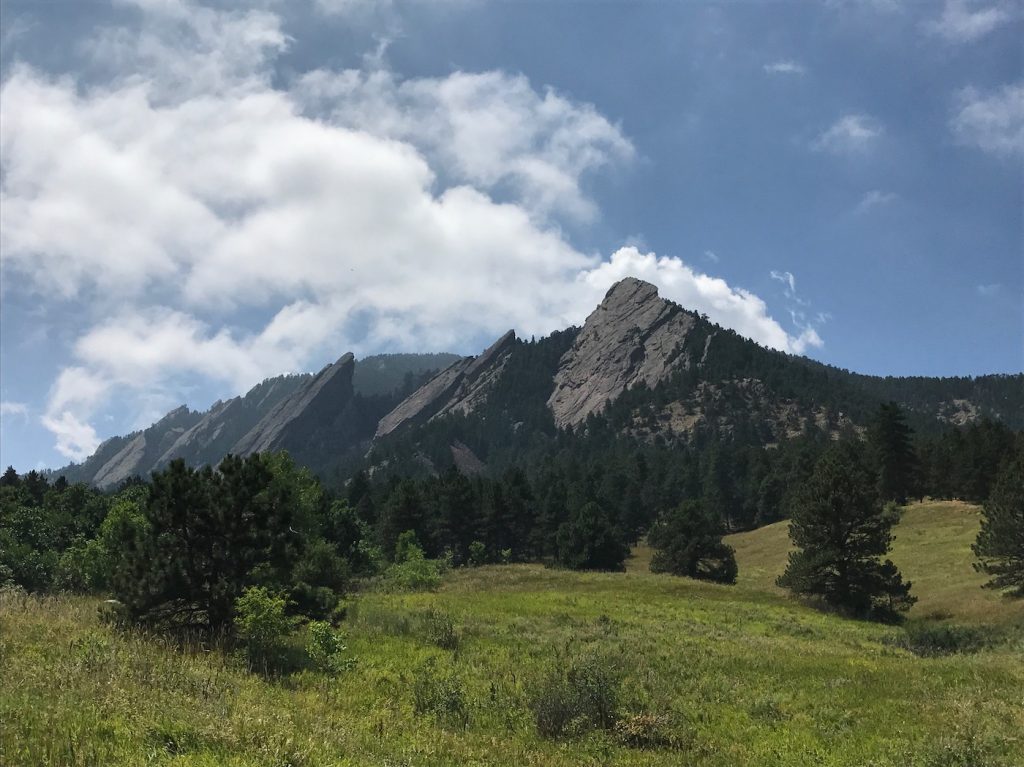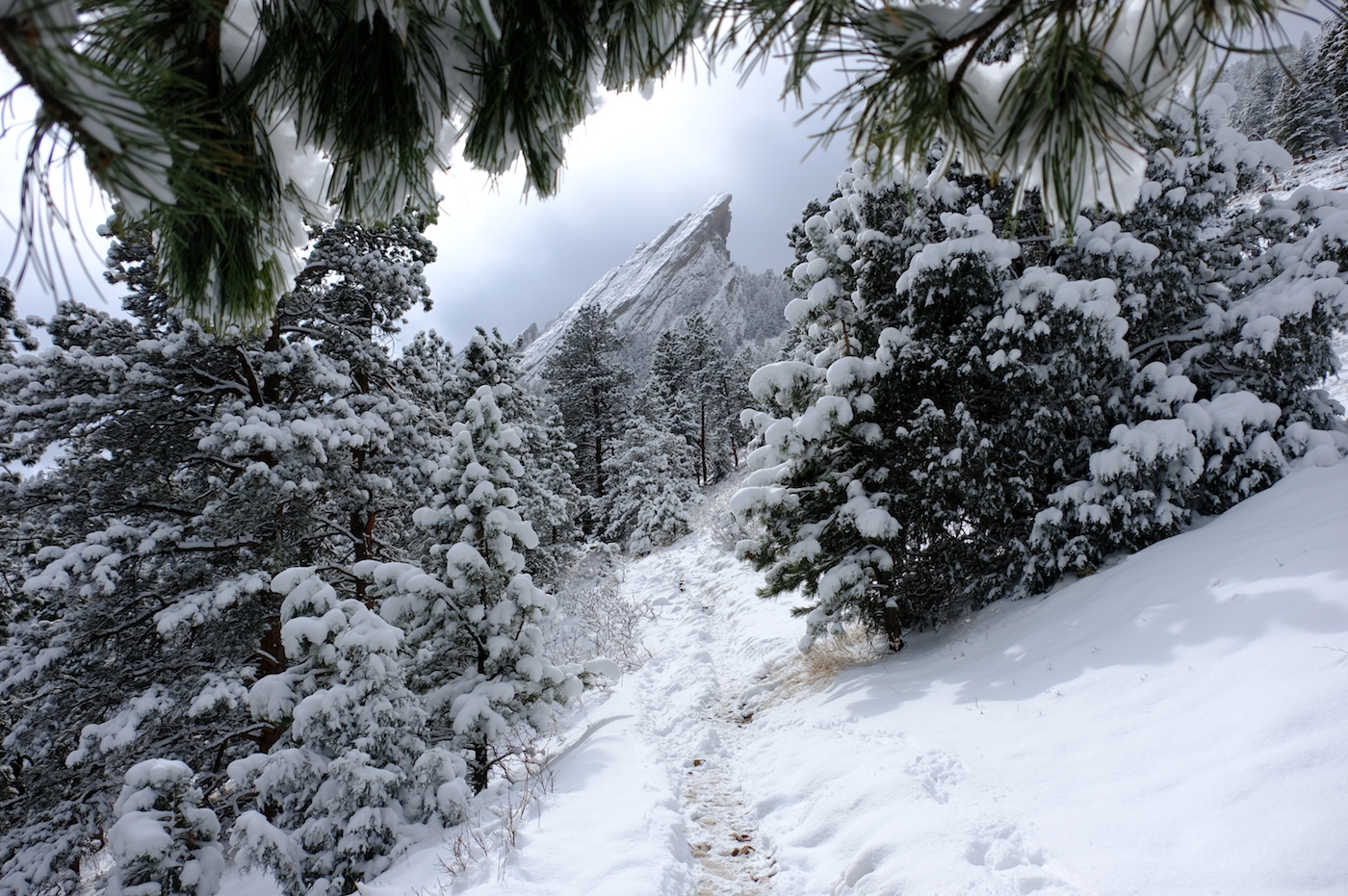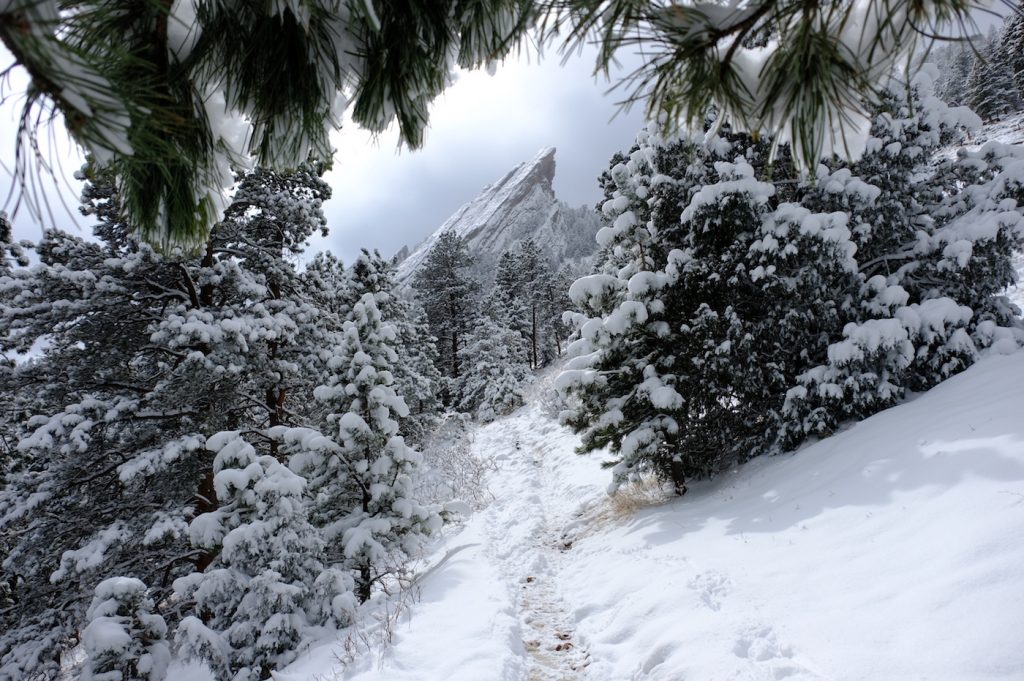 2. Settler's Park / Red Rocks / Anemone Trail
These hikes are very close to downtown Boulder. Simply walk West on Pearl street to Settler's Park.
You can do a loop on the Red Rocks Trail. This hike is about 2 miles long with an elevation gain of about 1000 feet.
The red rocks are really cool to look at and are fairly easy to climb up for a good view. This hike gets a spot on our list of the best hikes in boulder due to the uniqueness of the rock formations.
You can also take the Anemone trail up from Settler's Park to get additional views of downtown Boulder.
Settler's park is a great place to spend an hour or so.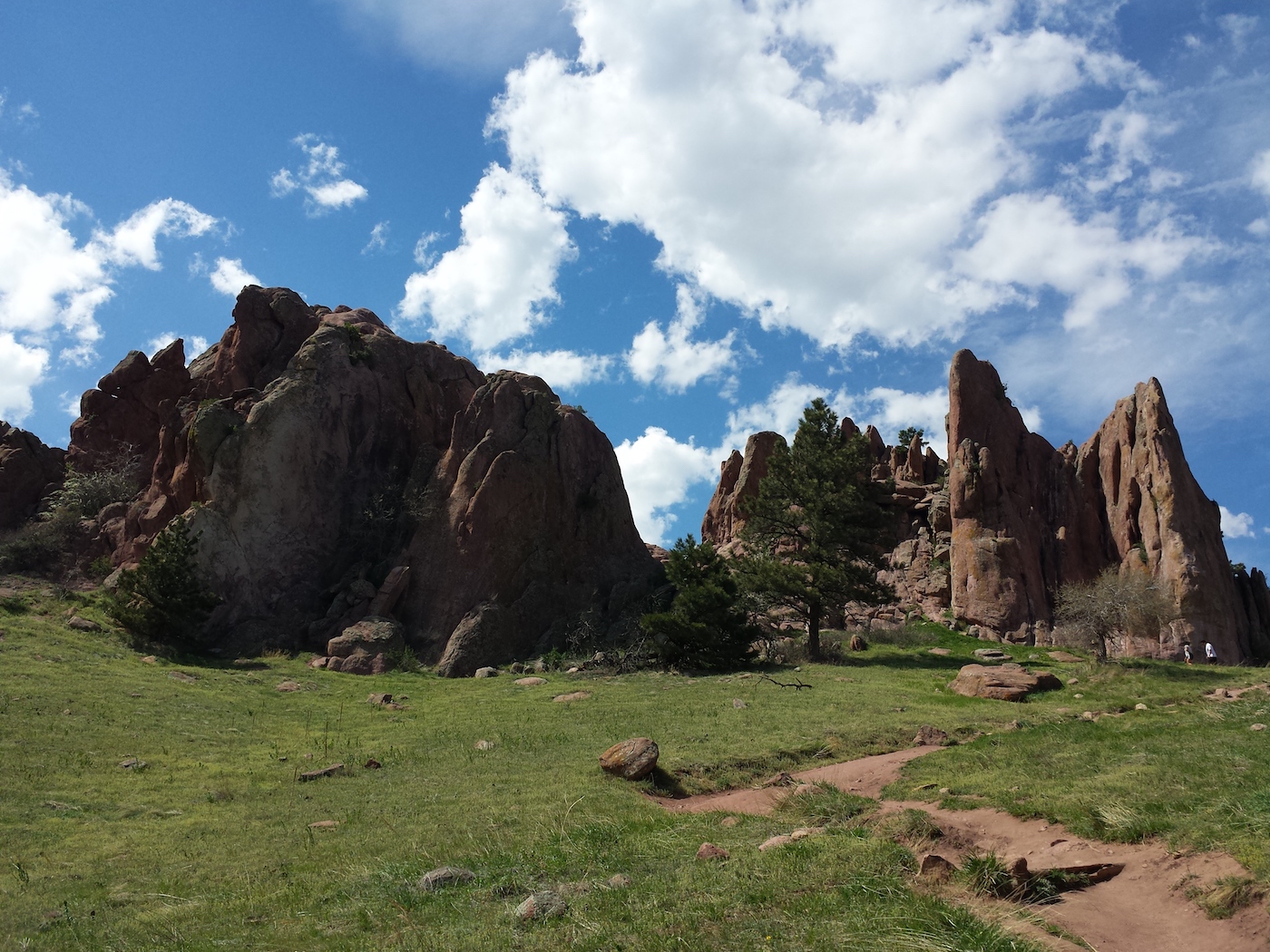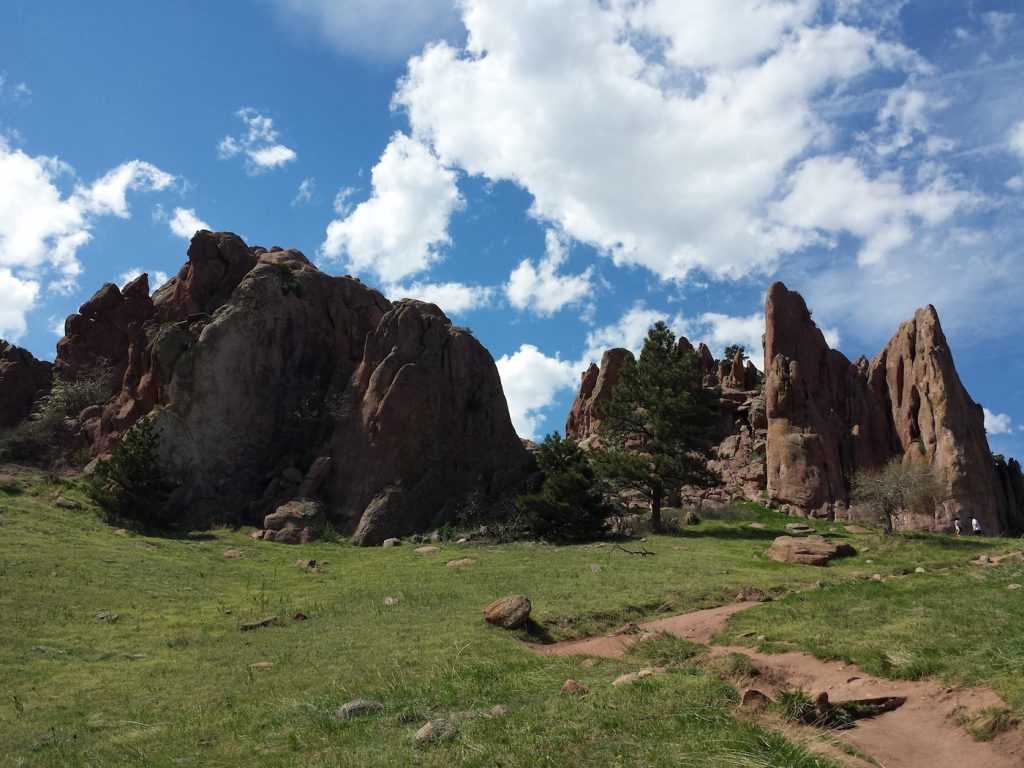 3. Mount Sanitas
If you want to try a more challenging hike head over to Mount Sanitas just North of Settler's Park.
This is perhaps the most popular hike in Boulder aside from the trails at Chautauqua.
I would rate this hike as a more difficult hike, but not super hard.
You should be in decent shape and injury free.
Park around Mapleton and 4th or just beyond on Sunshine Canyon Drive.
Mount Sanitas is a 3 mile loop with an elevation gain of about 1300 feet to the summit.
Moving at a decent pace this hike will take 2 hours or less.
It is a very steady climb to the top and is definitely a good workout. It will get your heart pumping.
Take in some fantastic views of Bear Peak to the South and of the city below.
There isn't much shade on this hike so be sure to wear a hat, apply sunscreen, and bring plenty of extra water.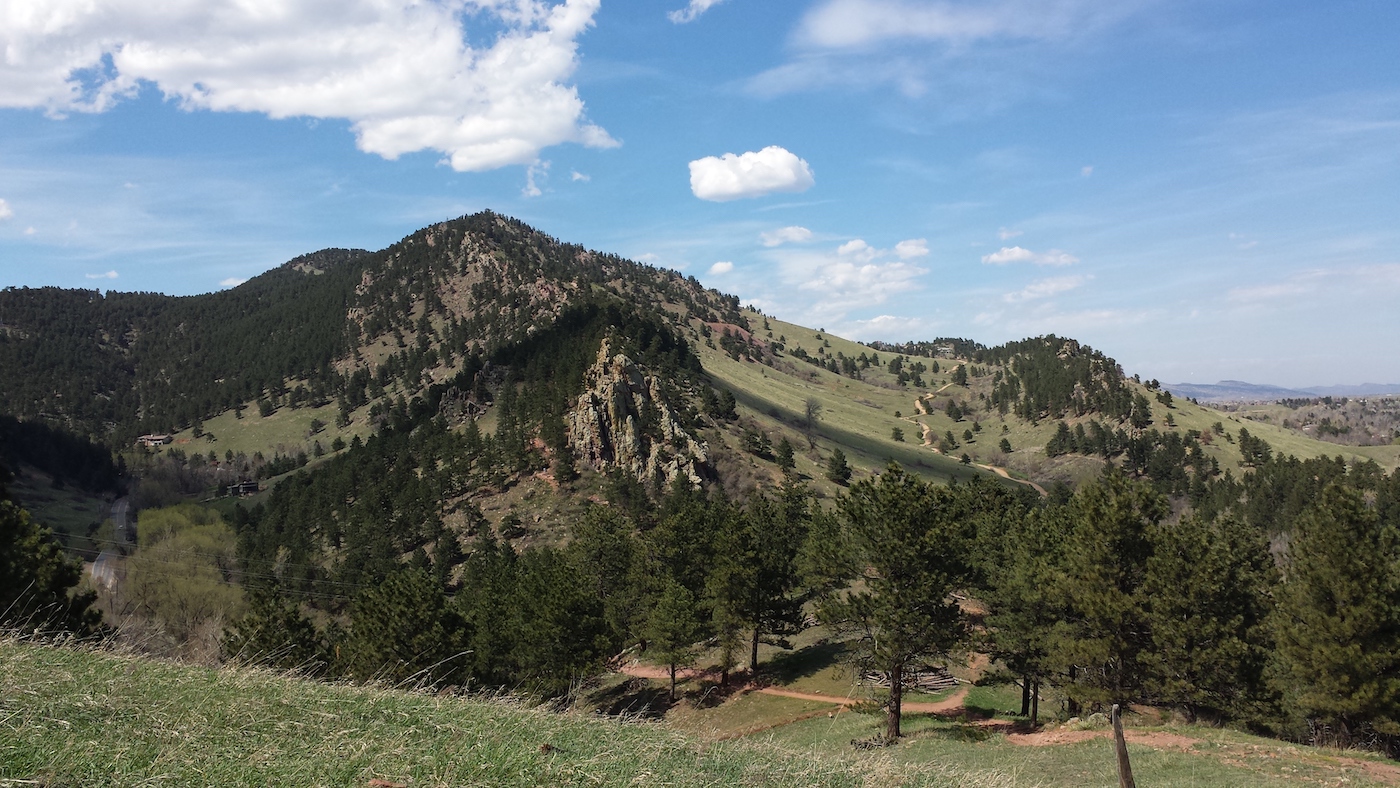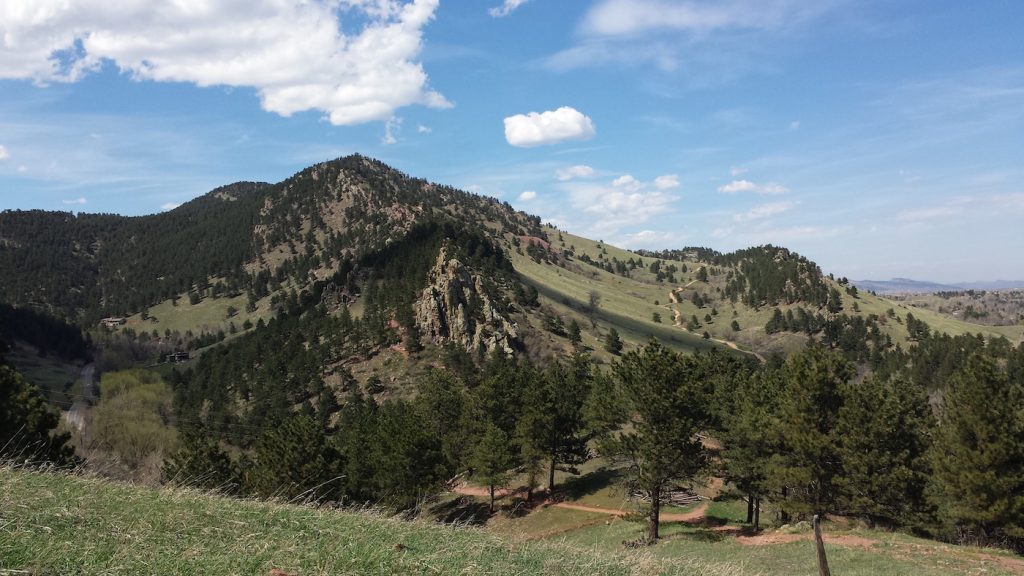 4. Rattlesnake Gulch Trail
This hike is located in Eldorado Canyon State Park near Eldorado Springs a short drive South of Boulder. Some of the best hikes in Boulder begin at this park. Rattlesnake Gulch Trail is just one of the hikes you can do here.
Be sure to get there early. There are a limited number of parking spaces available in the park. You will have to pay a park entrance fee.
The hike is about 3.5 miles long and rises about 1200 vertical feet above the trailhead.
Rattlesnake Gulch Trail is challenging but not too difficult (rated moderate) and can be done by children.
Part way up at the Crags Hotel Ruins take in the stunning views of Eldorado Canyon.
Continue further up to the Continental Divide Overlooks for some amazing views of the Rockies.
I like this hike for the Canyon views which are different than you get around the Flatirons.
When you are finished the hike go for a dip at the Eldorado Springs swimming pool. It is a great place to hang out and cool off.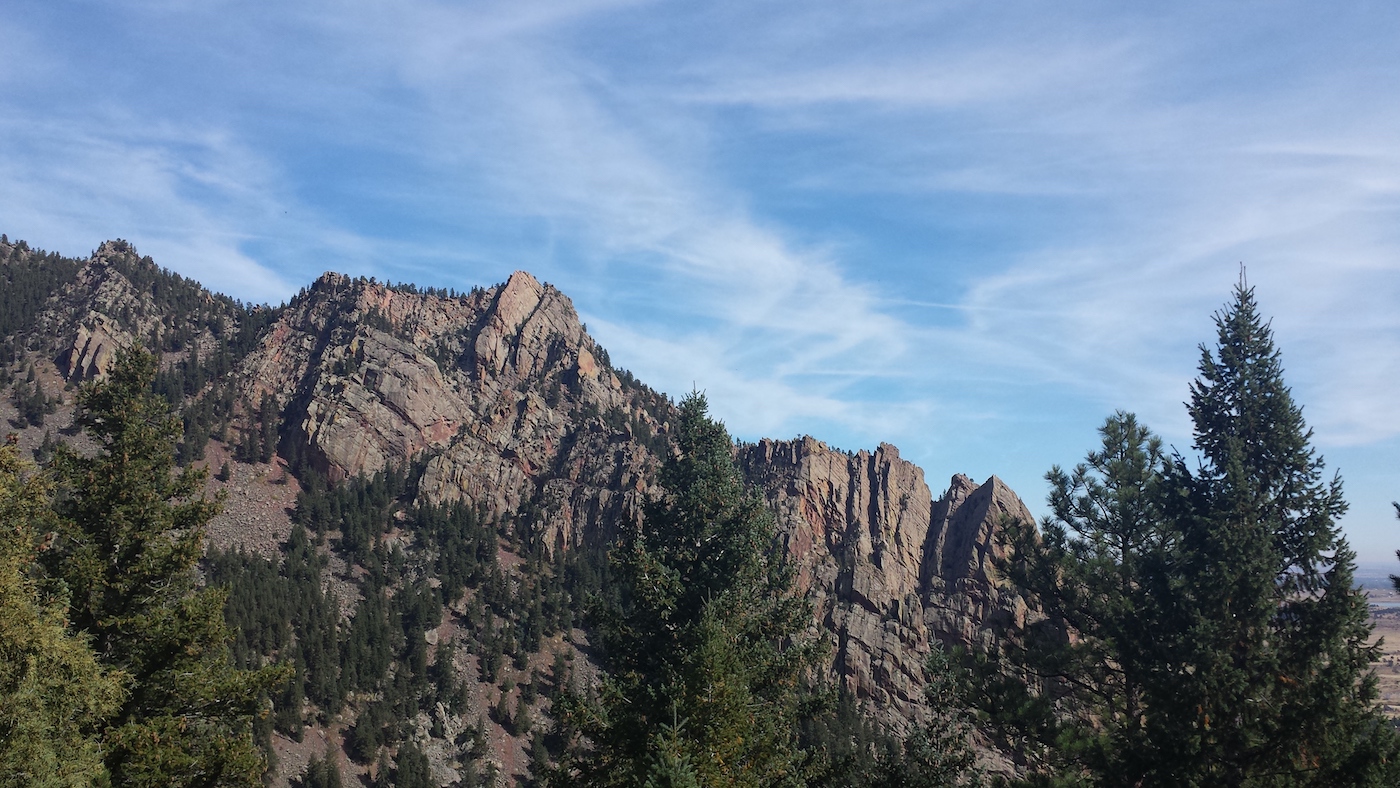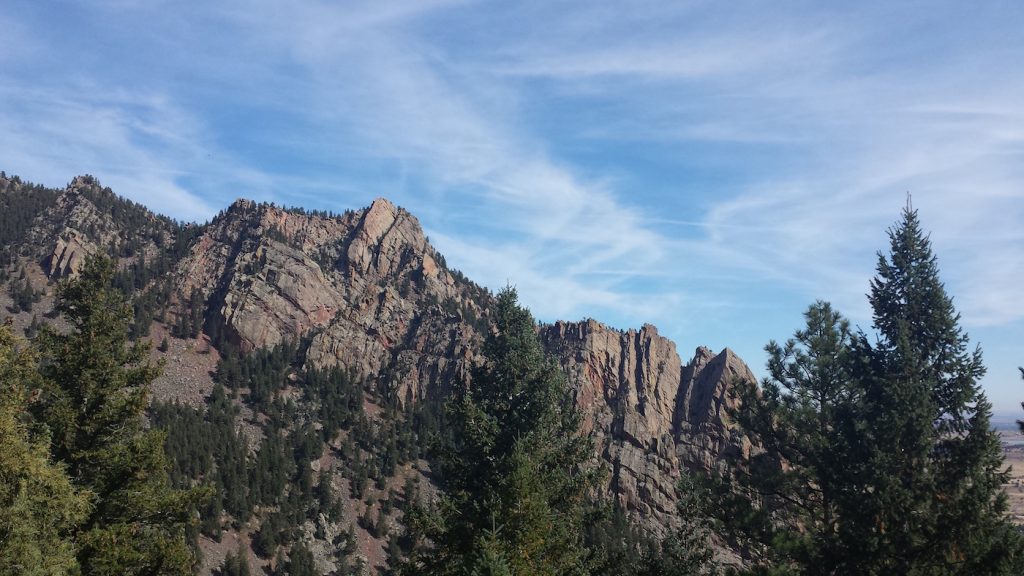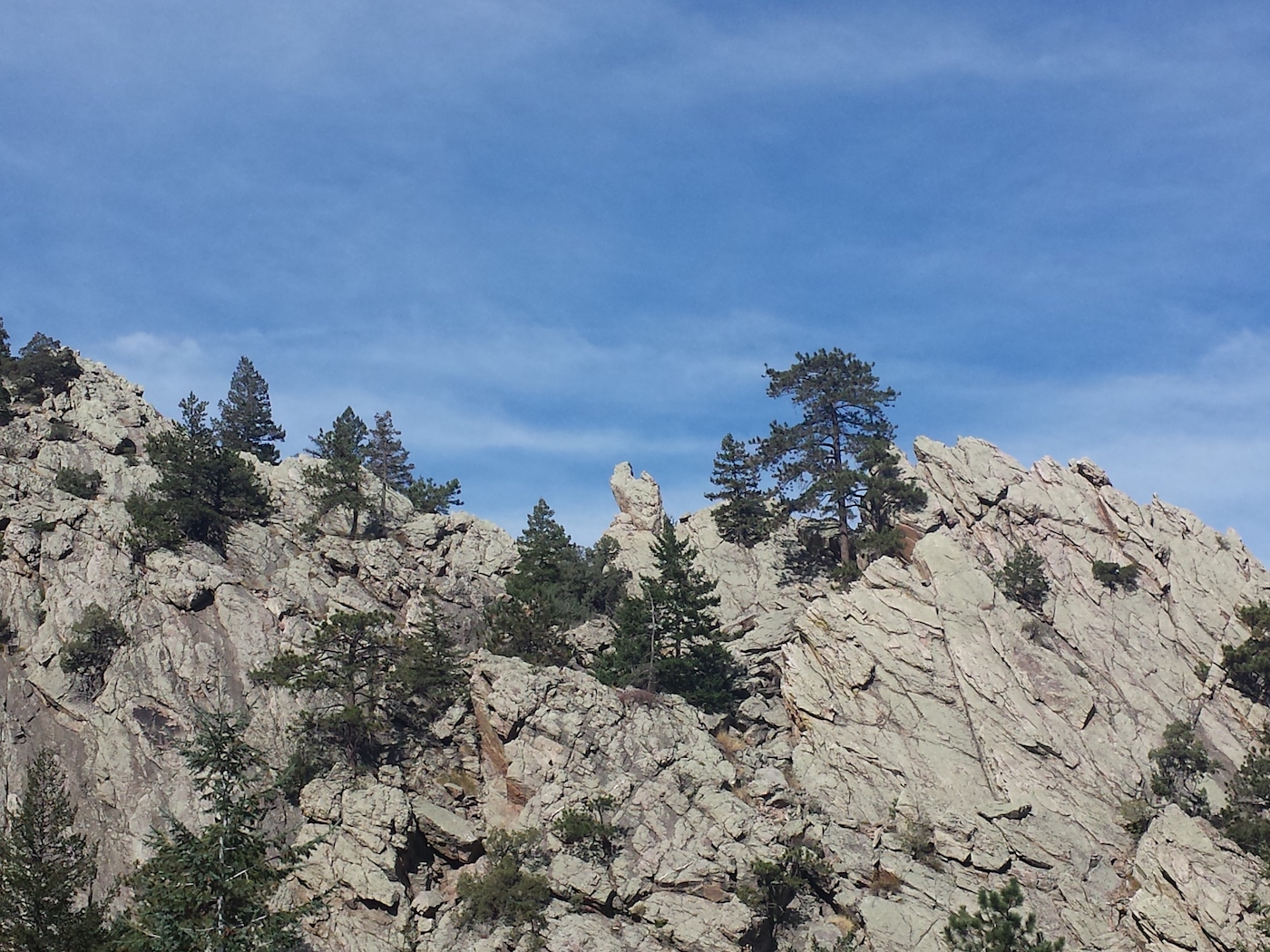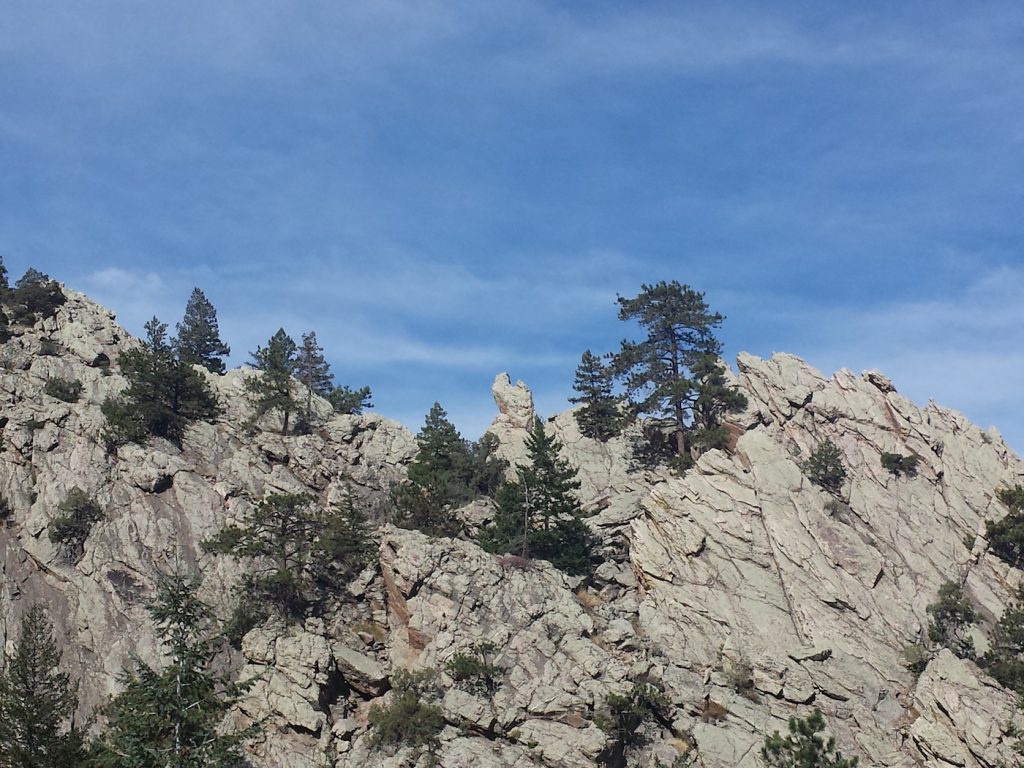 5. First + Second Flatiron Hike
This is the classic Boulder flatirons hike. Get up close and personal with the flatirons.
The first and second flatiron hike is about 2.5 miles long and gains just shy of 1500 vertical feet in elevation. The hike takes me about an hour up and 45 minutes down.
This hike is rated as hard because of the sudden elevation gain during the second half. The trail becomes a switch-backing staircase that rises between the first and second flatirons.
Make sure to go all the way to the top. Many people stop early because it appears the hike is over as you come up to a plateau beside the second flatiron. There are great views of Boulder from here but continue up and around the back side of the first flatiron to the very end of the trail. Here you can sit on rocks and either take in the view West towards the continental divide or South towards the third flatiron.
I would rate this hike as one of the best hikes in Boulder due to the quick and easy access. It is a hike you can do in a short period of time. Or, you can easily combine this hike with the famous Royal Arch hike.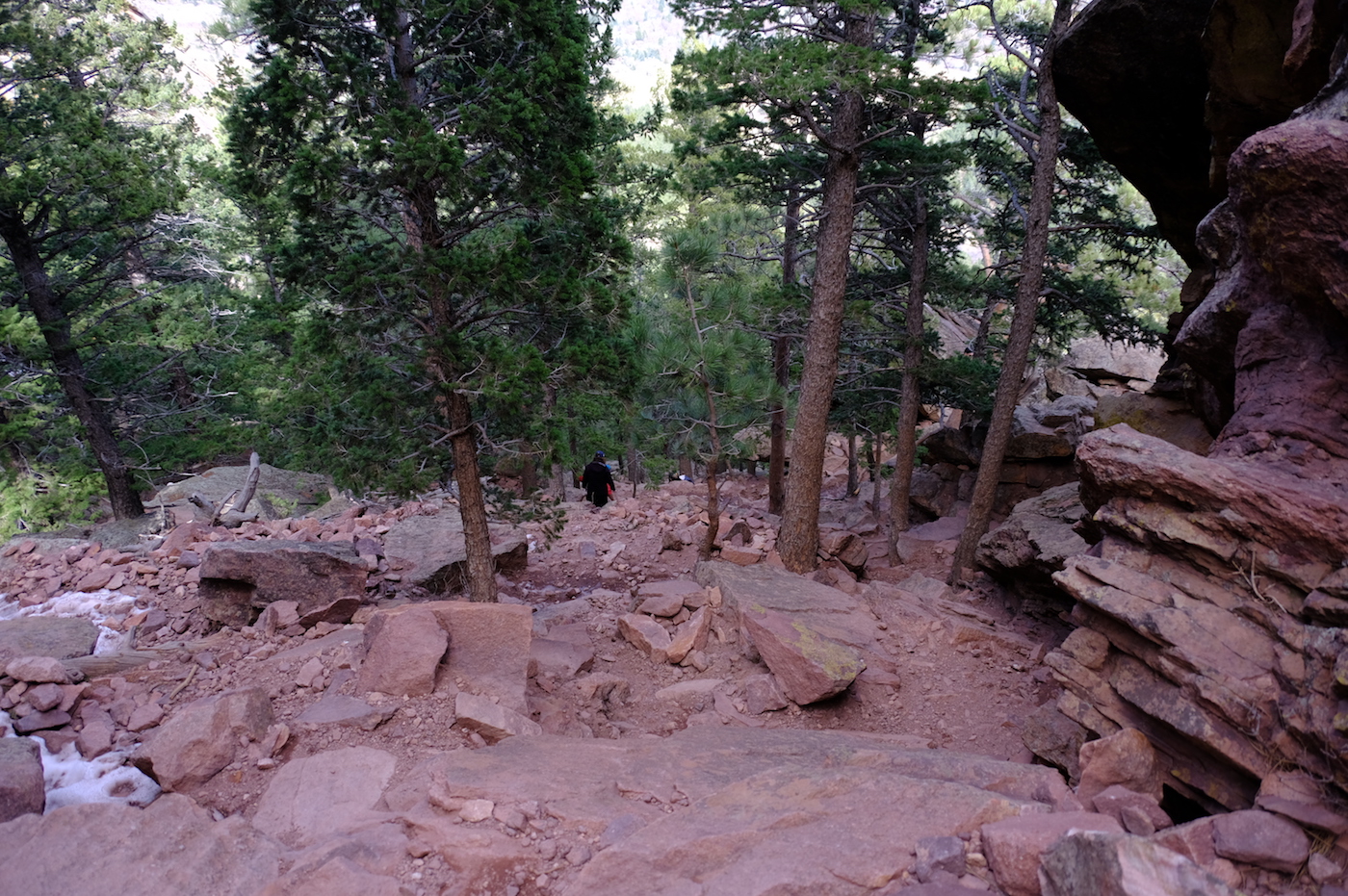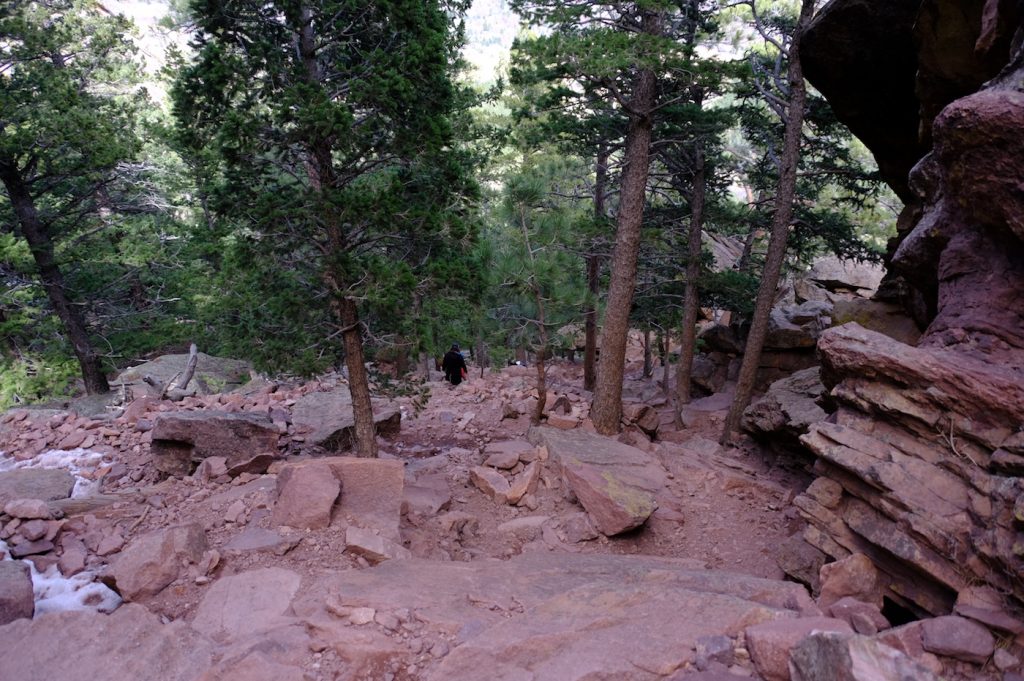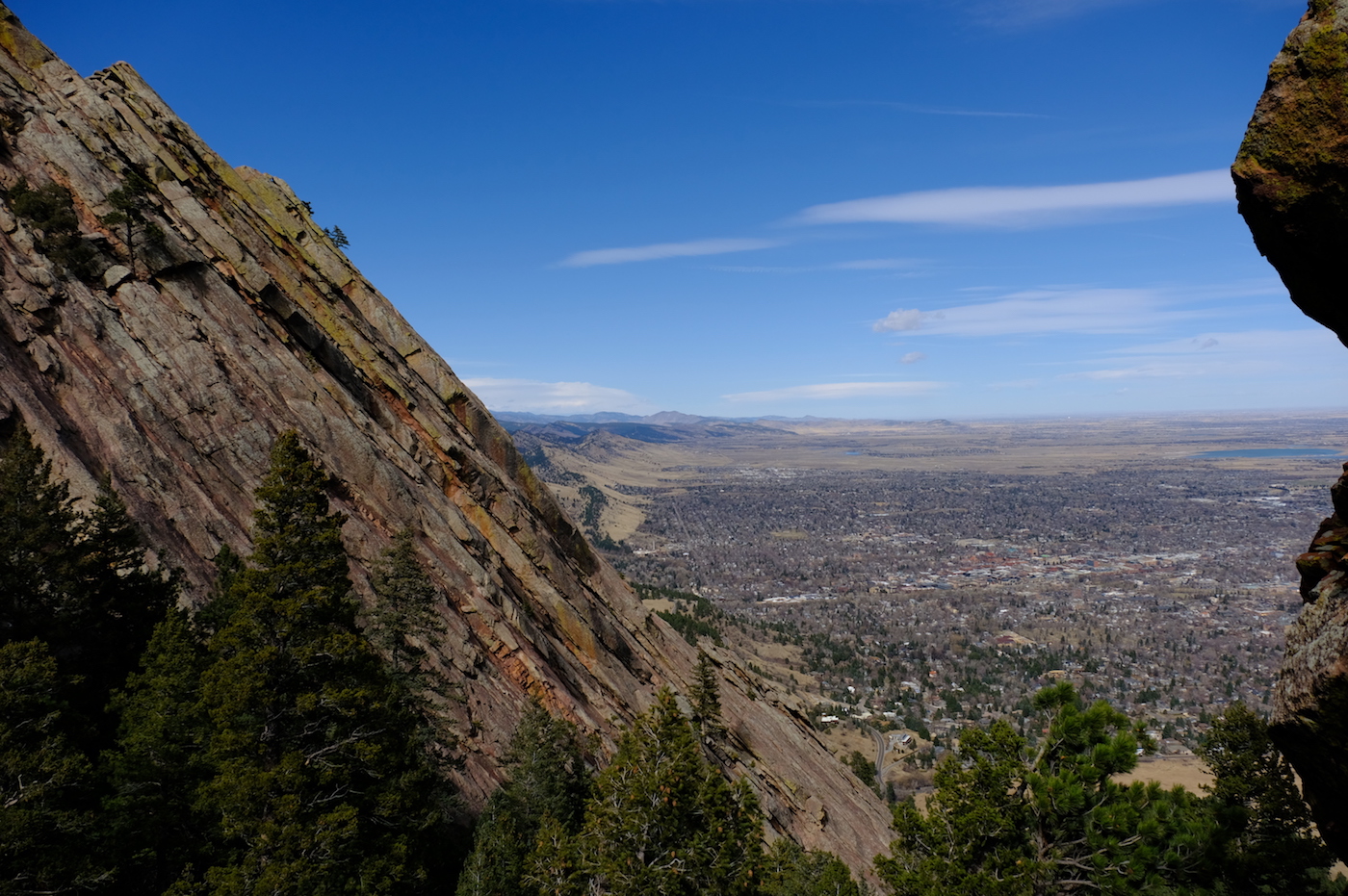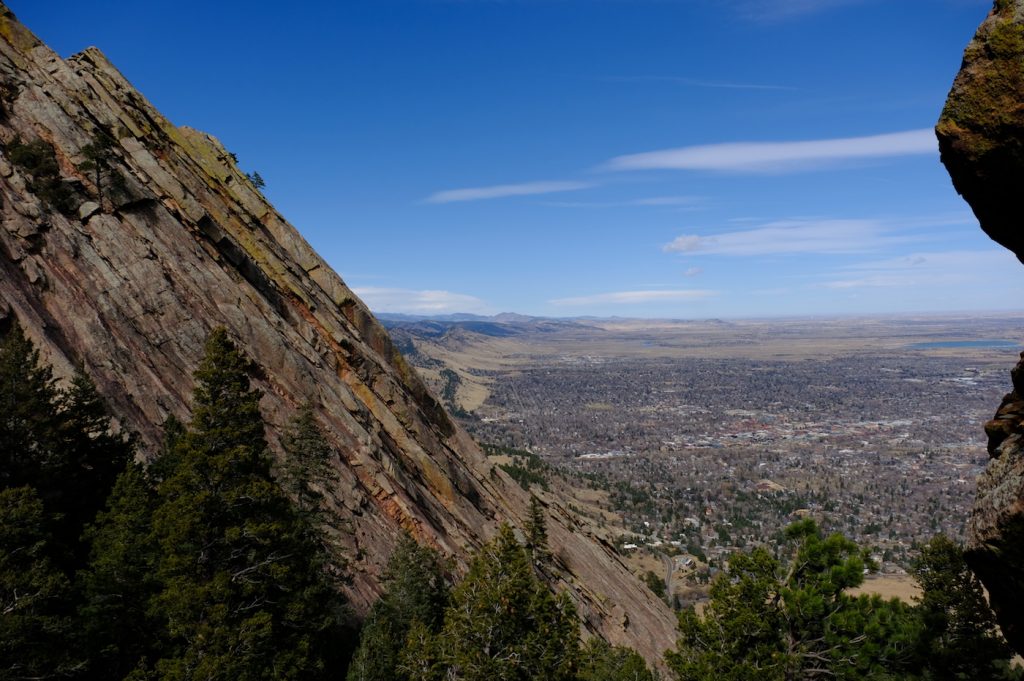 6. Royal Arch Trail
The Royal Arch Trail is similar to the First/Second Flatiron Trail in that it starts easy but has a difficult finish. It is also one of the best hikes in boulder due to the quick and easy access.
This trail is a steep but rewarding hike that is 3.4 miles total in and out and rises 1600 feet in elevation. The trail is also rated as hard. Similar in length to Mount Sanitas but definitely harder due to the sudden and steep inclines.
From the Chautauqua Ranger station take either Chautauqua Trail, Bluebell Spur, or Bluebell Road. Pass another ranger cabin and look for signs for the Royal Arch Trail. You know you are on the right path when you find and climb a flagstone staircase. About 1.5 miles into the hike you will hit what appears to be a peak. This is not the end of the hike. Continue on over and down the other side where you will soon find another steep climb that eventually finishes at the Royal Arch.
I really love this hike. It is challenging, has some superb views of the flatirons, Boulder itself, and SE towards Denver. And the Royal Arch is massive and very impressive.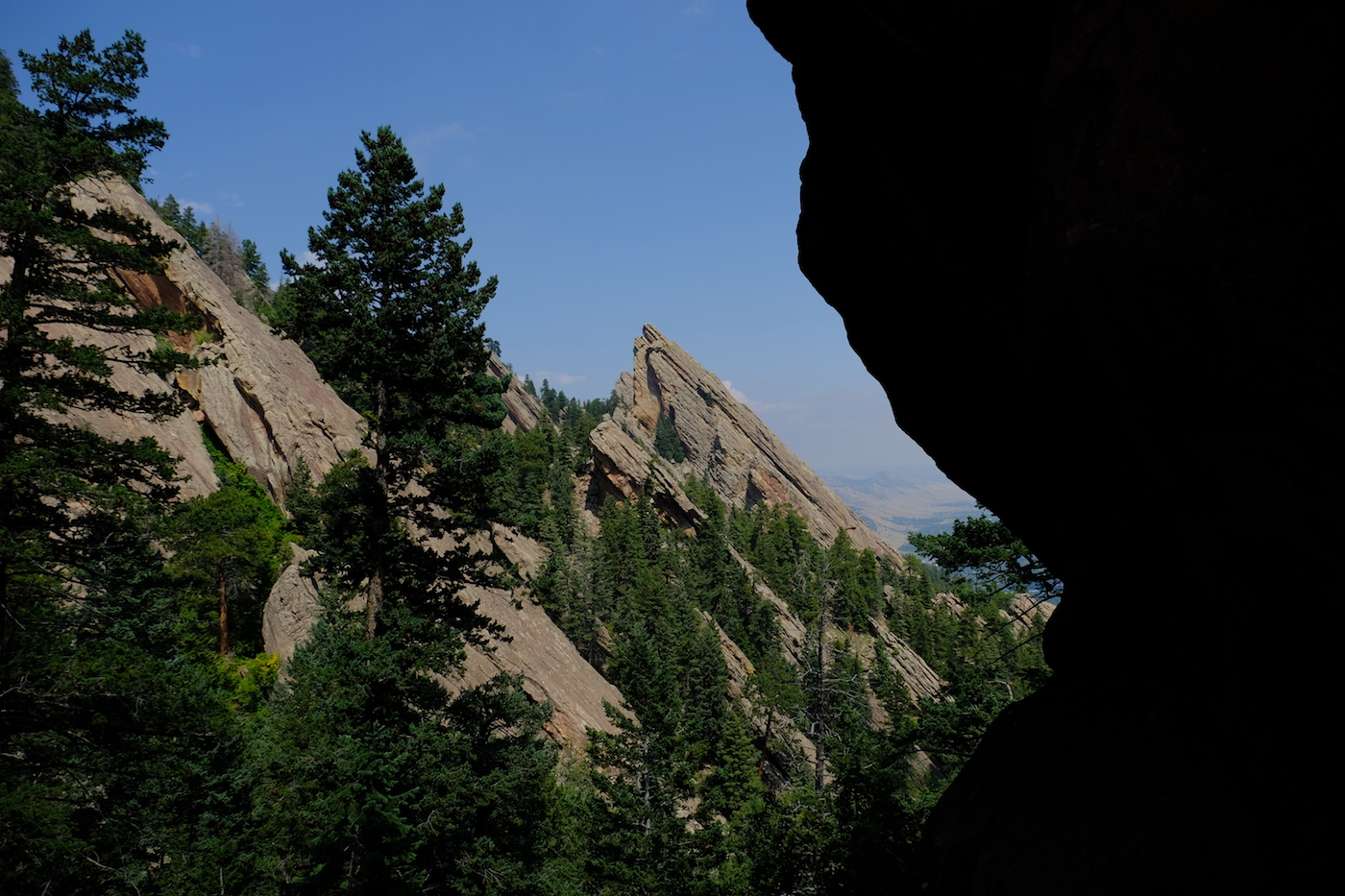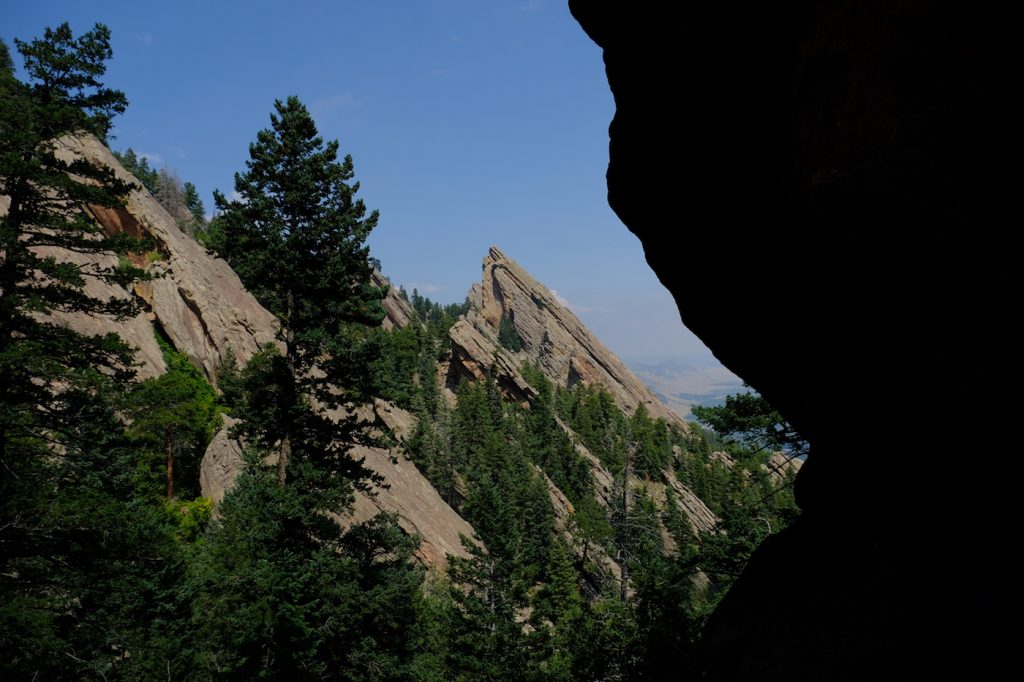 7. Green Mountain Loop
The Green Mountain loop is a challenging hike that requires a good amount of endurance and an above average fitness level.
This hike is 6 miles long and the elevation gain is over 2850 feet to the summit. The Green Mountain hike takes 3-4 hours to complete at a steady walking pace and with a few breaks.
Start the hike at either the Gregory Canyon Trailhead or from Chautauqua.
For an easier route to Green Mountain Summit, make your way up Gregory Canyon for about an hour. Next veer left up Ranger Trail which you will follow (and climb much higher) for 45 minutes or so. I love this part of the trail. You will get some amazing views West towards the Continental Divide.
Finally you will arrive at a small plateau.  You can either head right down Green Mountain West Ridge Trail (the path towards Bear Mountain). Or, head up to the left on E.M Greenman Trail where you can reach the Green Mountain Summit in about 15 minutes.
The hiking trails on Green Mountain are beautiful. They offer a good balance of difficult and easy hiking and plenty of shade.
To return to your chosen starting point (Gregory Canyon Trailhead or Chautauqua) follow E.M. Greenman, Saddle Rock, and Amphitheater trails.
If you want to do a more challenging route, start by going up Amphitheater and Saddle Rock Trail instead of Gregory Canyon. It is steep like a staircase for the first 30-45 minutes.
I really like Green Mountain because of the variety of routes to the Summit and back down again. Close access from downtown Boulder is also a plus.
I rate Green Mountain as one of the best hikes in Boulder because it is shady (good for hot weather months), is a walk through beautiful forrest, and offers amazing views of the Continental Divide. All the trails on Green Mountain are gorgeous. You can't lose doing Green Mountain.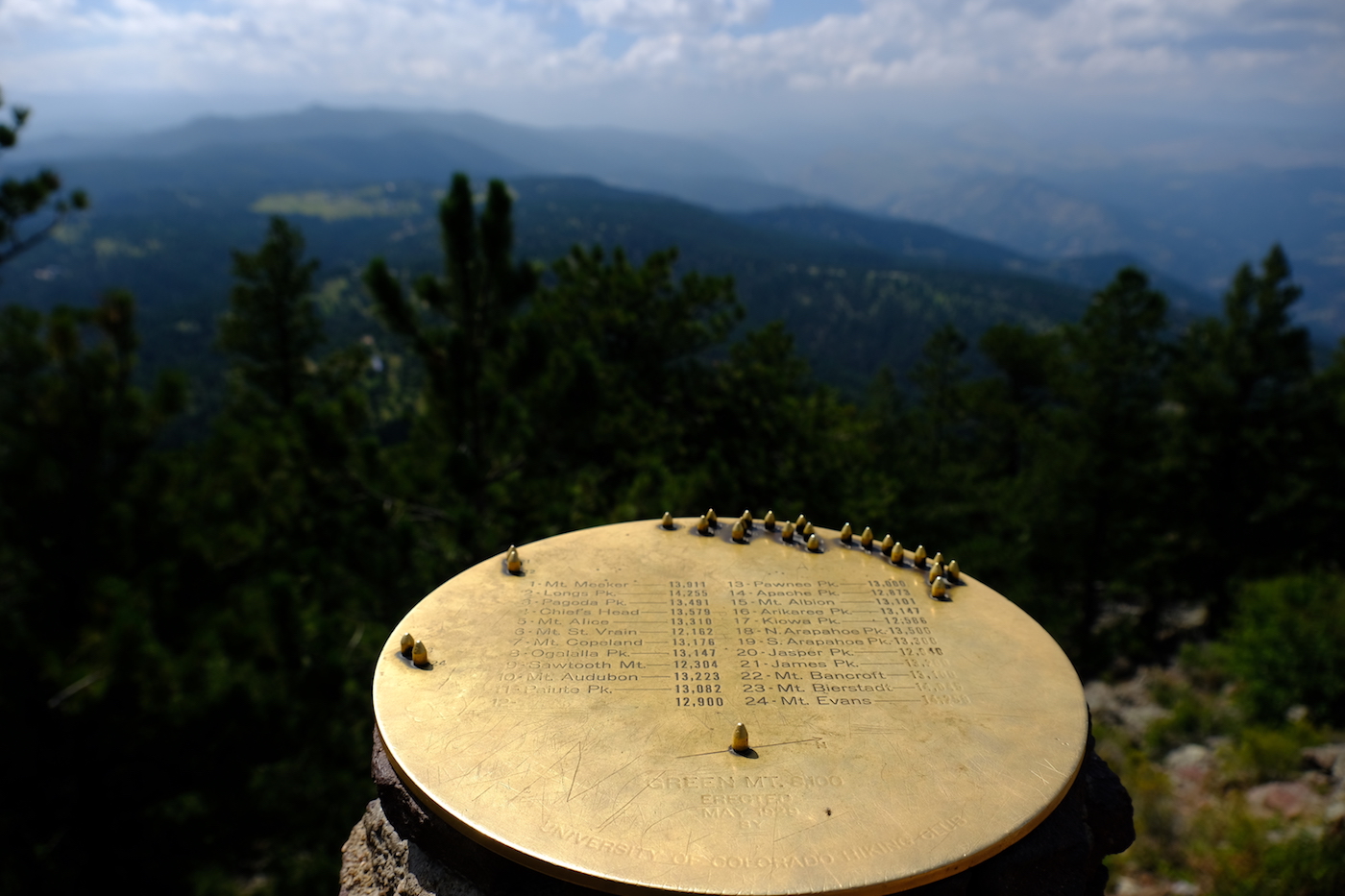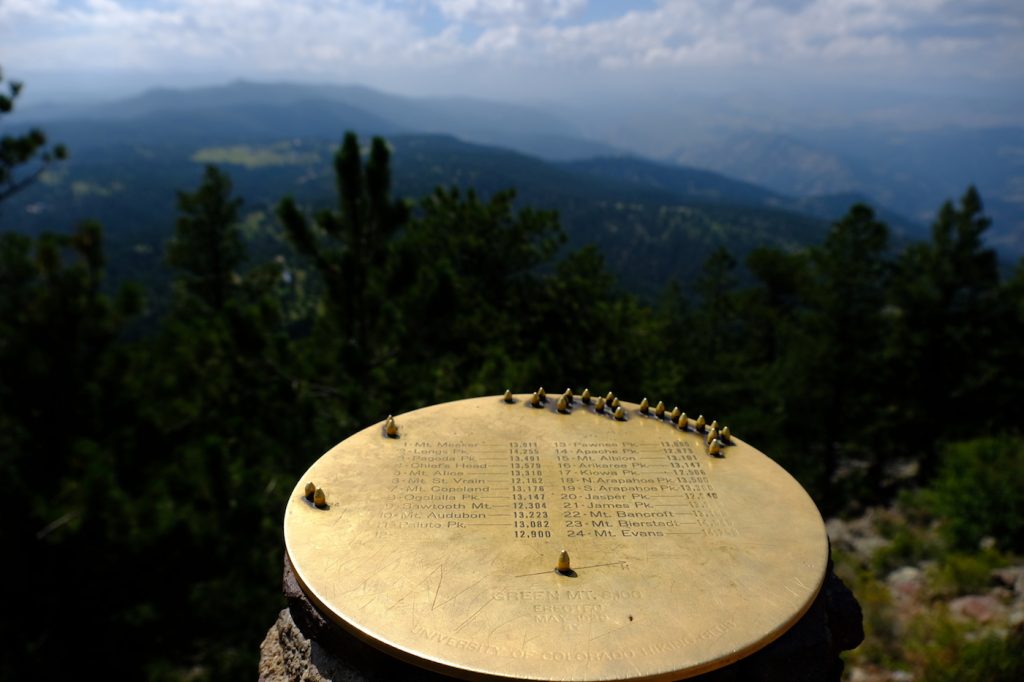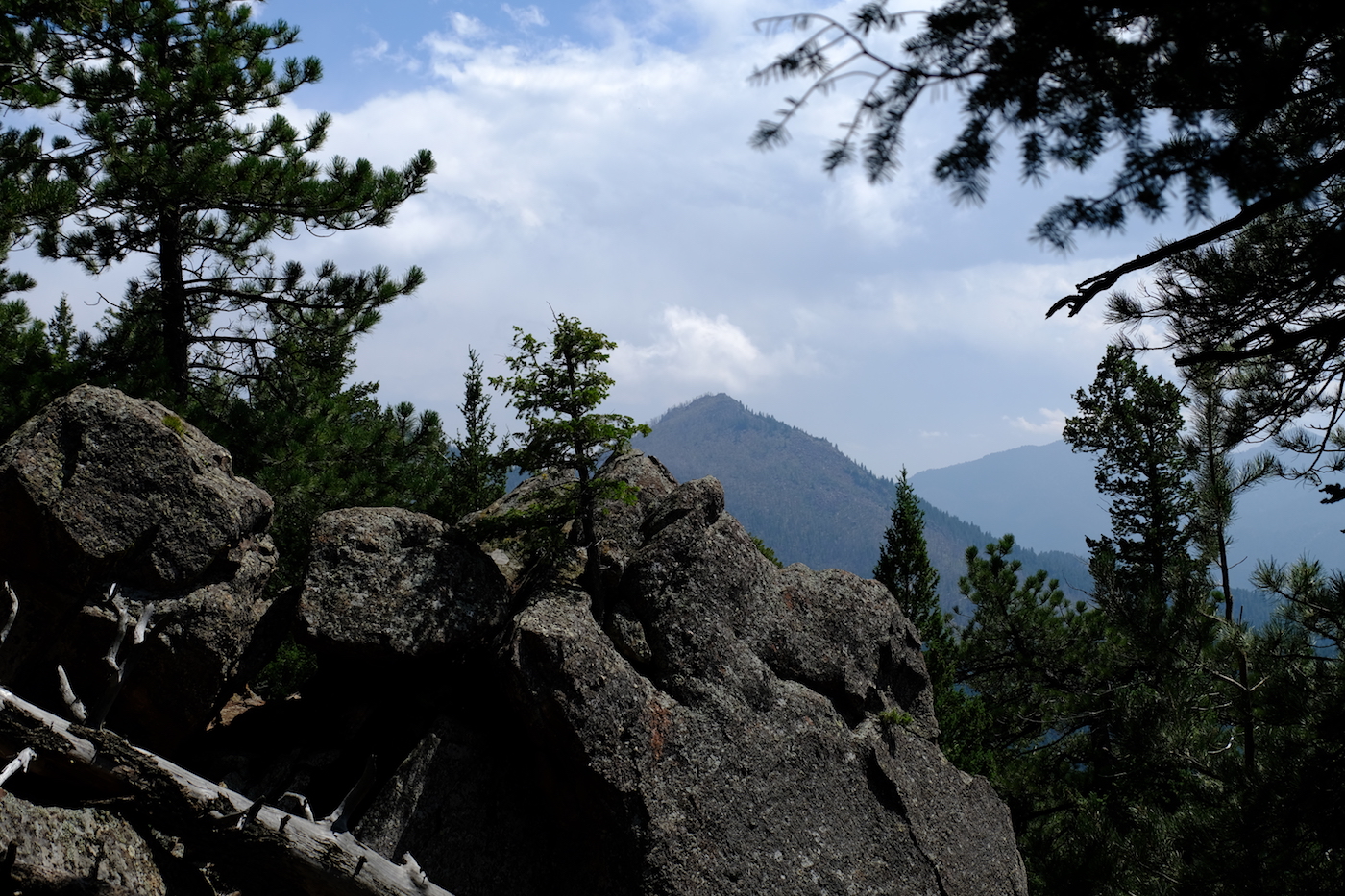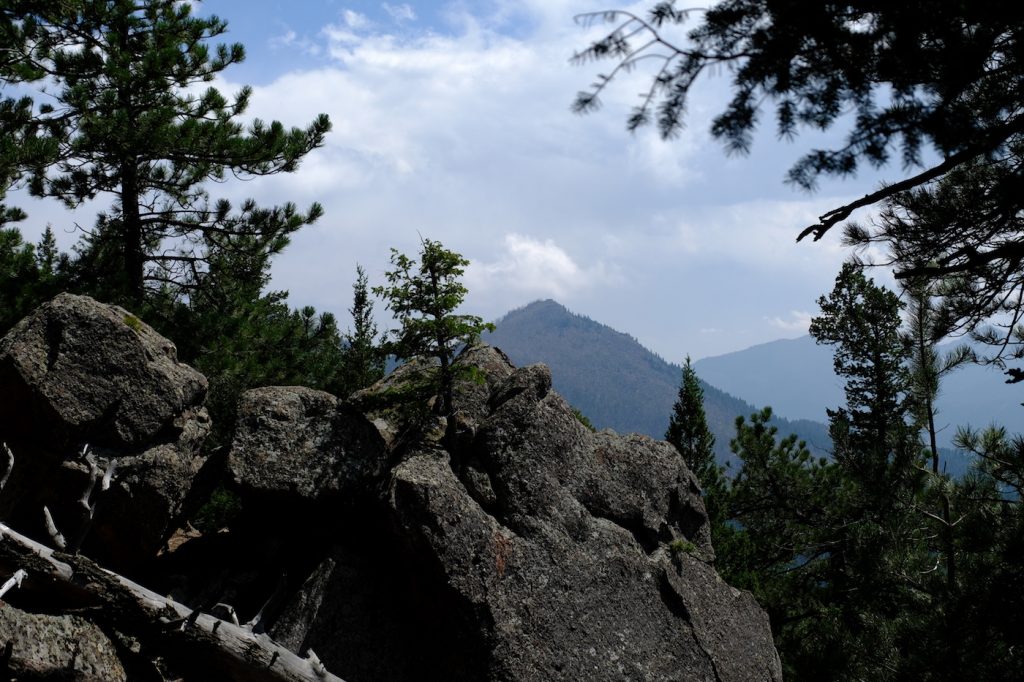 8. Bear Peak via Bear Canyon Trail
Hiking to the top of Bear Peak is probably the most thrilling and rewarding hike to do near Boulder.
Bear Peak Summit is visible from all parts of town. There is something very satisfying about having a drink and a meal on a patio downtown while looking up at Bear Peak knowing that you hiked way up to the top and sat on the summit.
I would highly recommend that all visitors to Boulder do this hike if you think you have the strength and endurance. Bear Peak is very difficult and not for all visitors. You must be in above average shape to do this hike. It is very physically demanding.
The loop via Bear Canyon (and back down via Fern Canyon) rises 3000 feet over 8 miles of hiking. It takes most people about 4-5 hours to do the round trip starting from NCAR.
I rank Bear Peak the number one hike in this best hikes in Boulder guide.
From NCAR, take the Mesa Trail until you arrive at a fork in the trail. At this point Bear Canyon Trail heads straight ahead. The other fork (to the left) is the continuation of Mesa Trail that takes you to Fern Canyon Trail. But we're not going that way. Continue on up Bear Canyon Trail for about an hour until you arrive at another fork. Bear Peak West Ridge Trail is to the the left (go this way) and Green Bear Trail heads right (up to Green Mountain).
Start the hike in the morning especially if you are hiking in the months of June-August. It gets too hot to hike after 11AM and the heat will rob you of your energy.
On a cool day take at least 2L of water per person and 4L+ per person if you are hiking on a hot sunny day.
Take plenty of snacks or energy bars. You are going to need the fuel to make it up and back down.
This route to Bear Peak Summit is a long gradual path to the top. It is less physically draining and abrupt compared to the very steep Fern Canyon trail.
This hike offers several spectacular views along the way and an incredible 360 degree view at the top. West towards the continental divide, South to Denver, East to the plains, and North towards Green Mountain and Boulder.
If you are hiking in May or June you will see many types of beautiful wild flowers. Especially along the West Ridge Trail where there was a fire in 2012.
Enjoy this epic hike!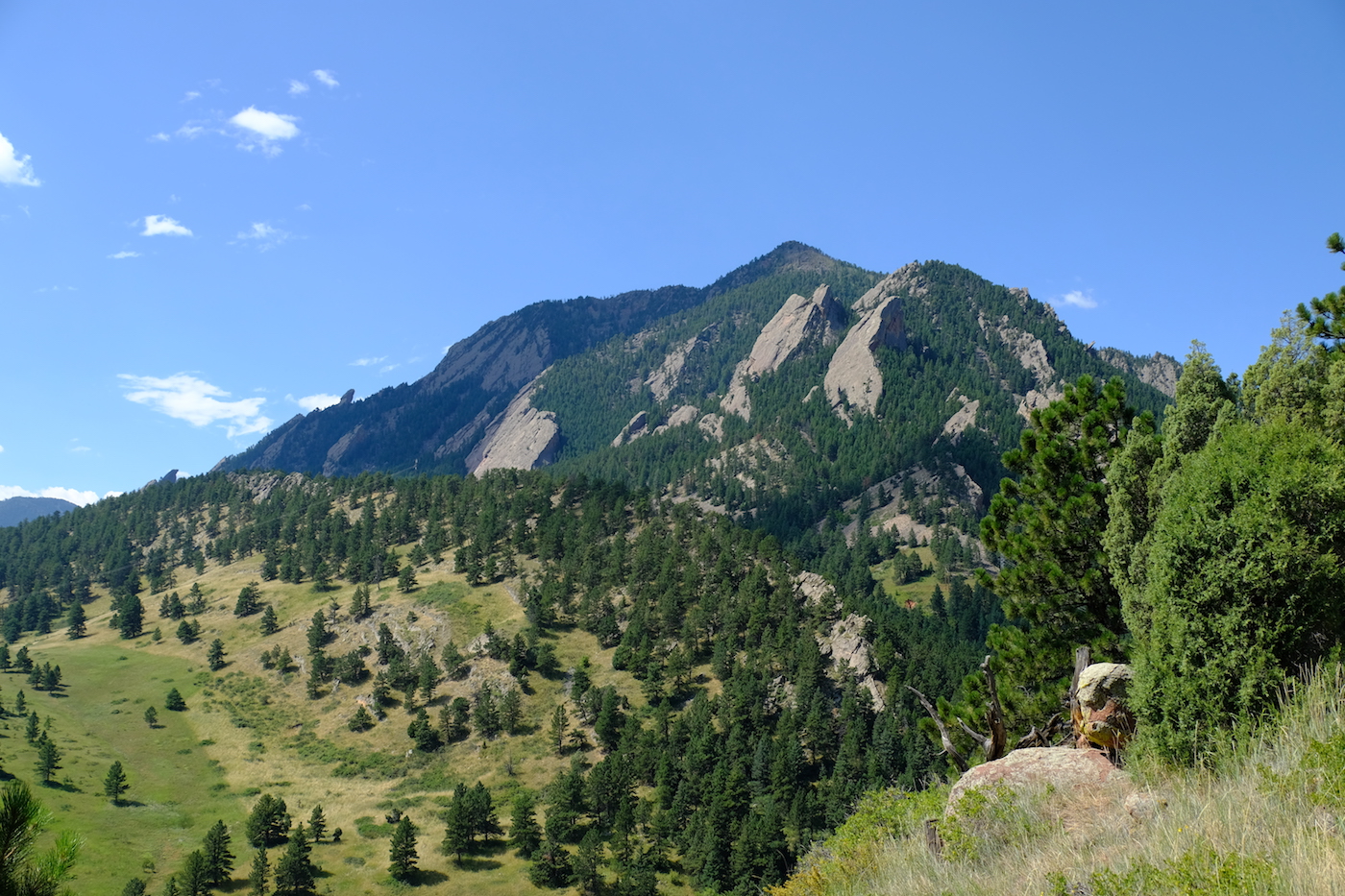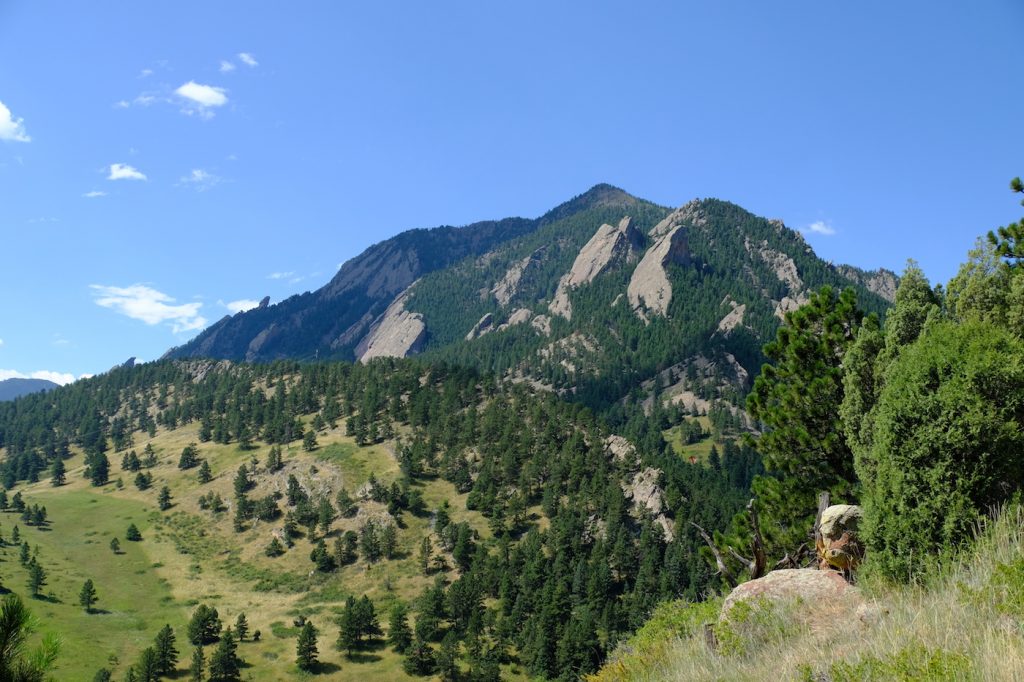 9. Bear Peak via Fern Canyon
Hiking Bear Peak up Fern Canyon and back down Fern Canyon is intense. There are some very steep sections.
This hike is about 5.5 miles roundtrip from NCAR. The elevation gain is about 2700 feet. It will take most people 4-5 hours tom complete this hike. If you are in great shape and move quickly you can do the hike in 3-4 hours.
Head out from NCAR, take the Mesa trail about a mile, veer left at the Bear Canyon junction, and then look for the Fern Canyon Trail on the right.
The first mile or so from NCAR to the Fern Canyon Trail is pretty easy.
But once on Fern Canyon Trail the hike turns into a rocky staircase to the summit. This part of the hike ascends over 2000 feet in under 1.5 miles. Yes indeed, this part of the hike is steep!
Your legs may just get a workout of a lifetime doing Fern Canyon. I call it the "Fern Burn".
If you are in decent shape you can handle it. Simply take breaks when you need them. I find that even a quick break to take a few photos can reenergize your legs dramatically. Eating some energy bars before this stretch will also help propel you to the Summit.
The trail has two segments of steep. During part one you will see some interesting rock formations on both sides of the trail. Part one of the steep levels out at "the saddle". Here you will be able to take in some spectacular views of Green Mountain, Bear Canyon, the Nebel Horn, Boulder, and the Continental Divide to the West. Part two of the steepness heads South up to the Summit. This part of the trail is less of a canyon and more of a rocky scramble to the top.
Fern Canyon is a good option to take during the hot Summer months in Boulder since much of the route is shaded. Cooler air temperatures always helps to make this hike seem easier. The shade helps.
Once you reach Bear Peak Summit, the incredible views will make you forget the pain. Enjoy the grind!
This is definitely one of the best hikes in Boulder if you want an intense workout. So is the next hike on our list.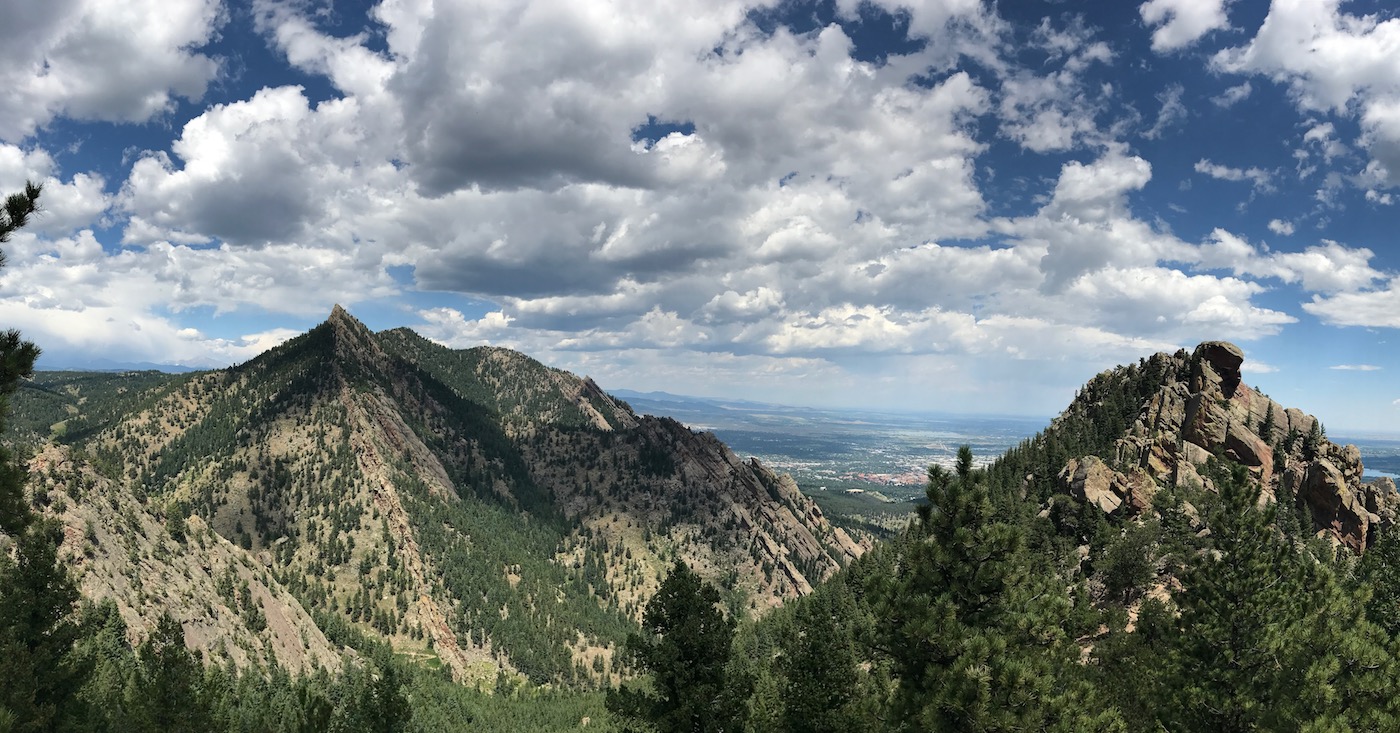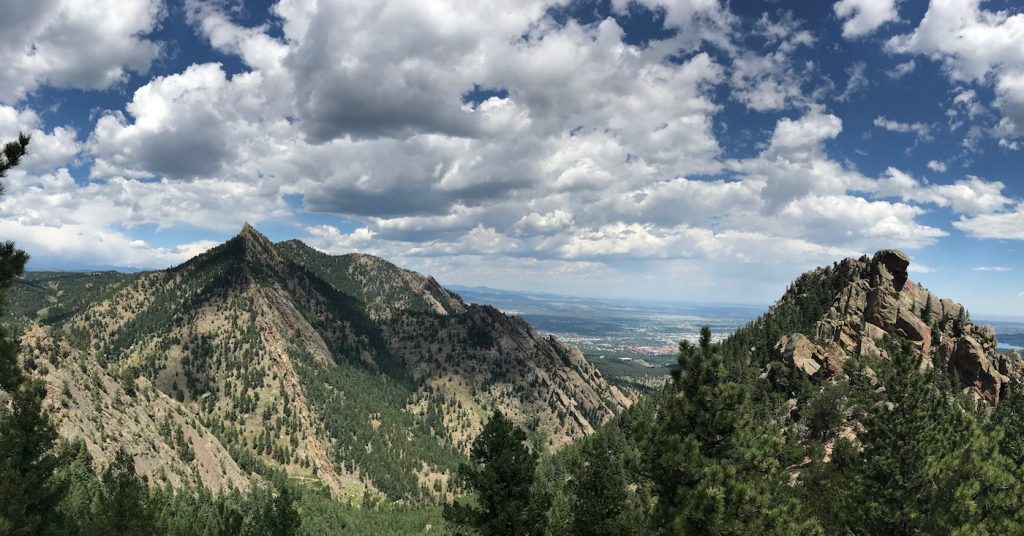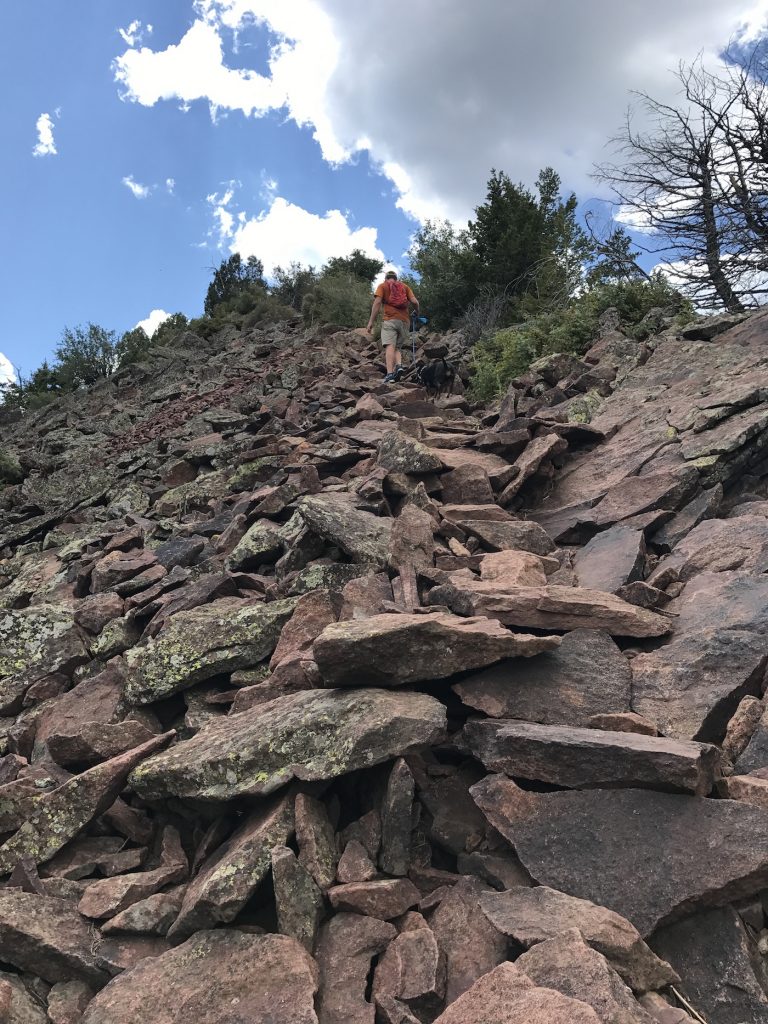 10. South Boulder Peak via Shadow Canyon
The hike to South Boulder Peak from South Mesa Trailhead is about 8 miles and gains over 3000 feet in elevation.
You can also start this hike from NCAR, Cragmoor Road, or Shanahan Ridge Trailhead. Simply make your way to Shadow Canyon Trail. This will add some extra miles and time to your outing compared to starting at South Mesa Trailhead.
If you do start at NCAR you could return from South Boulder Peak via Bear Peak and down Fern Canyon. This is a fantastic hiking loop if you would like to see the views from each peak. It is satisfying to knock off the two highest peaks in one day.
The Shadow Canyon stretch is steep, more technical, and very challenging. Like going up Fern Canyon to Bear Peak, Shadow Canyon to South Boulder Peak is also one of the best hikes in Boulder if you want to get a tremendous workout.
After crossing Shadow Creek the trail gets steep and heads straight up. This is a hard hike that includes lots of rocky stair stepping. Along the way you will have very close views of Devil's Thumb on the right side of the trail.
The bottom part of the trail is well shaded in a beautiful conifer forest. Every time I do this hike I enjoy it more and more.
Above, at the top part of the trail you will find a large burn area caused by the Flagstaff fire that started June 26th 2012. This can leave you a bit exposed to the sun and heat if you are hiking in late Spring, Summer or early Fall. Make sure to bring plenty of water and wear a hat.
This is a long hike so be sure to prepare for a full day of hiking especially if you add Bear Peak Summit to your route.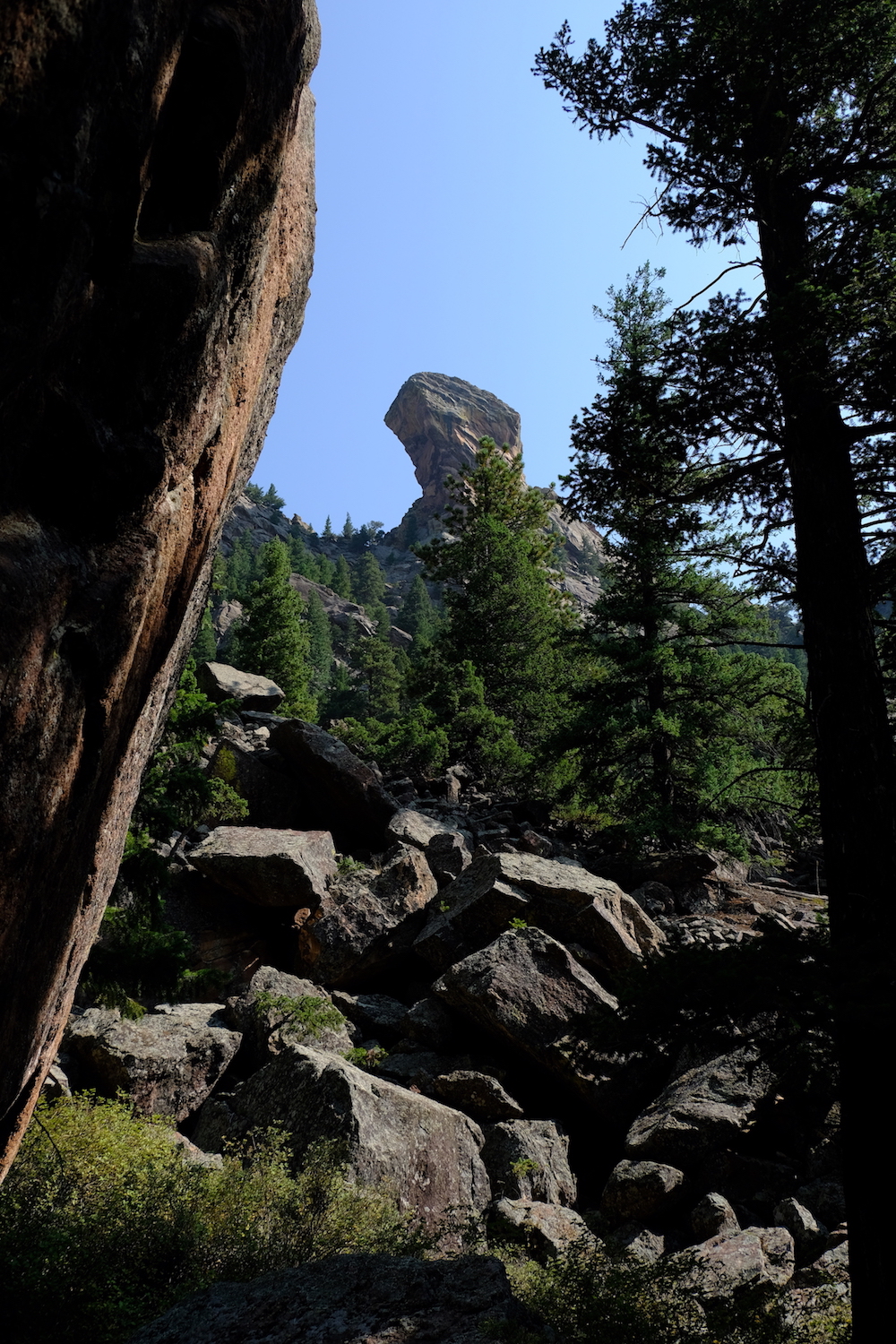 Best Hikes In Boulder Colorado – Bonus Hikes
So that is our top 10 best hikes near Boulder.
But of course there are so many more hikes that you can do in the area.
For your reference here is a list of more Boulder hiking trails and hikes near Boulder that you can do:
Mallory Cave
Mesa Trail from Chautauqua to South Boulder
Marshall Mesa Loop Trail
Doudy Draw Trail
Eldorado Canyon Trail
Flagstaff Road Trail
Enchanted Mesa and McLintock Trails
Kohler Mesa Trail
Bobolink Trail
Shanahan Ridge Trail
Walker Ranch Loop
If you are a hiking fanatic and have never been to Boulder, I highly recommend it. Come visit and get outside!